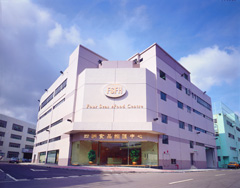 Hong Kong Food Investment Holdings Limited ("HK Food Inv") engages in the businesses of frozen meats trading, consumer goods retailing and investment in food companies, with frozen meats trading being its core business.
HK Food Inv is one of the largest frozen meats importers in Hong Kong. Imported items include poultry, pork, beef, marine products and other frozen food products which are sourced from major meat producing countries, such as South America, the United States, Germany, Britain, Australia, Chile, Argentina, Holland, France and etc. With more than seventy years of history, HK Food Inv has built up a long-term and excellent business relationship with major meat manufacturers and suppliers around the world, particularly in Brazil. The Company is also a market leader in the Hong Kong frozen meats market, attributing to its persistently developing of high quality products to the consumers. Leveraging on its financial strength, long-established leading market position and actively bringing in superior quality frozen meats, HK Food Inv's distribution network extensively covers every sector of the frozen meats market, including major supermarket chains, fast food chains, Chinese restaurants, western restaurants, hotels, airlines, catering distributors and frozen meats retailers in the wet market.
Besides, HK Food Inv has an equity investment in Four Seas Mercantile Holdings Limited ("FSMHL"). FSMHL (Stock Code: 374) is listed on the Main Board of The Stock Exchange of Hong Kong Limited and is one of the largest food enterprises in Hong Kong whose food businesses span across distribution, manufacturing, retailing and catering. FSMHL markets and distributes various kinds of food items of milk powder, milk, biscuits, cakes, confectioneries, snacks, instant noodles, ice-creams, health supplements, beverages, wine, seasonings and sauces, ham and sausages and etc, including exclusive-distributed world famous brands and own proprietary brands, such as "Four Seas brand" for snacks and beverages and "Maid brand" for ham and sausages which are very popular in the consumer markets of Hong Kong and Mainland China. Moreover, FSMHL has 19 production plants in Hong Kong and Mainland China which produce different kinds of quality food products. It also operates its own retail specialty Japanese snack stores "Okashi Land" across Hong Kong and a collection of restaurants including Chinese restaurants, vegetarian restaurants, Japanese restaurants, fast food and cafe shops in Hong Kong and Mainland China.